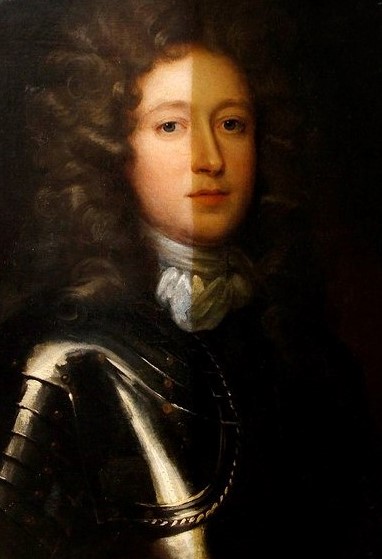 Our treatments use all stable, archival materials. With the exception of cleaning, our treatment methods are fully reversible. This ensures that newer and better methods and materials can be implemented should they become available in the future.
Photographic documentation and a written treatment report are provided upon completion of every project.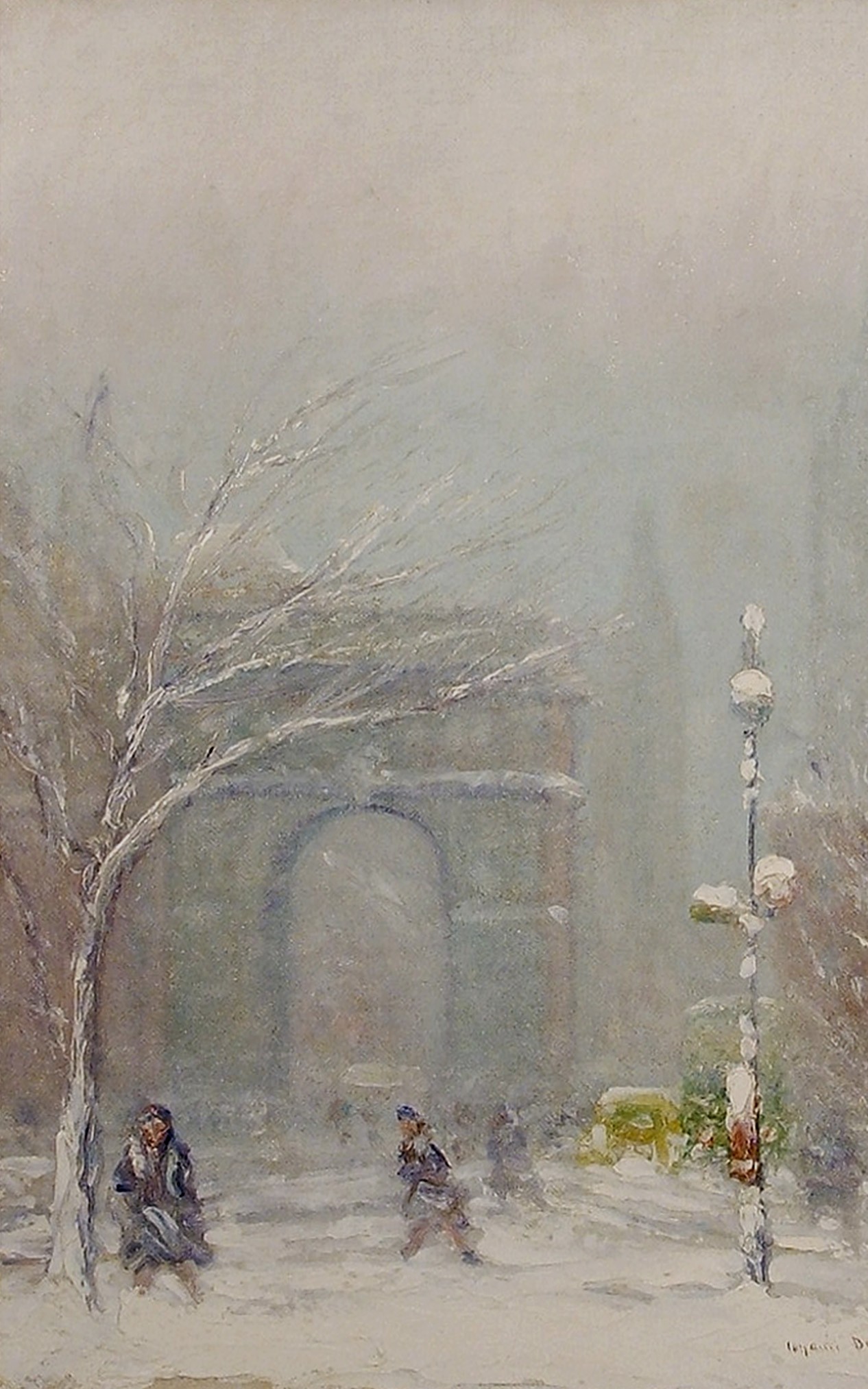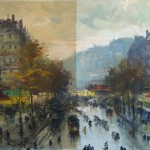 Cleaning
The careful removal of dirt, grime, and discolored varnish layers.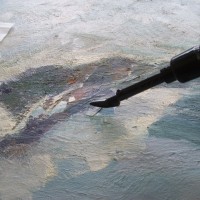 Structural Repair & Stabilization
The repair of rips, holes, and other damage. Setting down cracks and reattaching loose or lifting paint.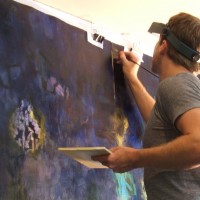 Filling & Inpainting
Reintegrating areas of lost paint, scratches, abrasions.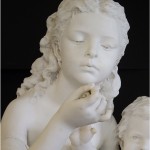 Frame & Sculpture Restoration
The cleaning, stabilization, refinishing of art objects and frames, as well as the casting and recreation of missing ornament or sculptural components.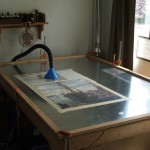 And More...
Written estimates and treatment proposals for insurance claims regarding fire damage, water damage, etc. Custom projects to suit your needs.
1. Assessment
Schedule an appointment to bring your artwork to the studio to get a free assessment to determine what the issues are and how they can be addressed. You will be given a quote for what it will cost to have the work done.
2. Careful & Customized Restoration
All the work is done here at our South Hamilton studio by a professional conservator. Questions and open communication are always welcome. Onsite work for murals and non-easel art is also available.
3. Restored Art Returned with Documentation
Upon completion, you will receive before, during and after photographs of the work done, along with a treatment report detailing the materials and procedures that were used. Cleanings include a new coat of conservation varnish. If the painting was taken out of a frame for treatment, it will be put back in with new hardware. Enjoy your art looking the way it was intended by the artist.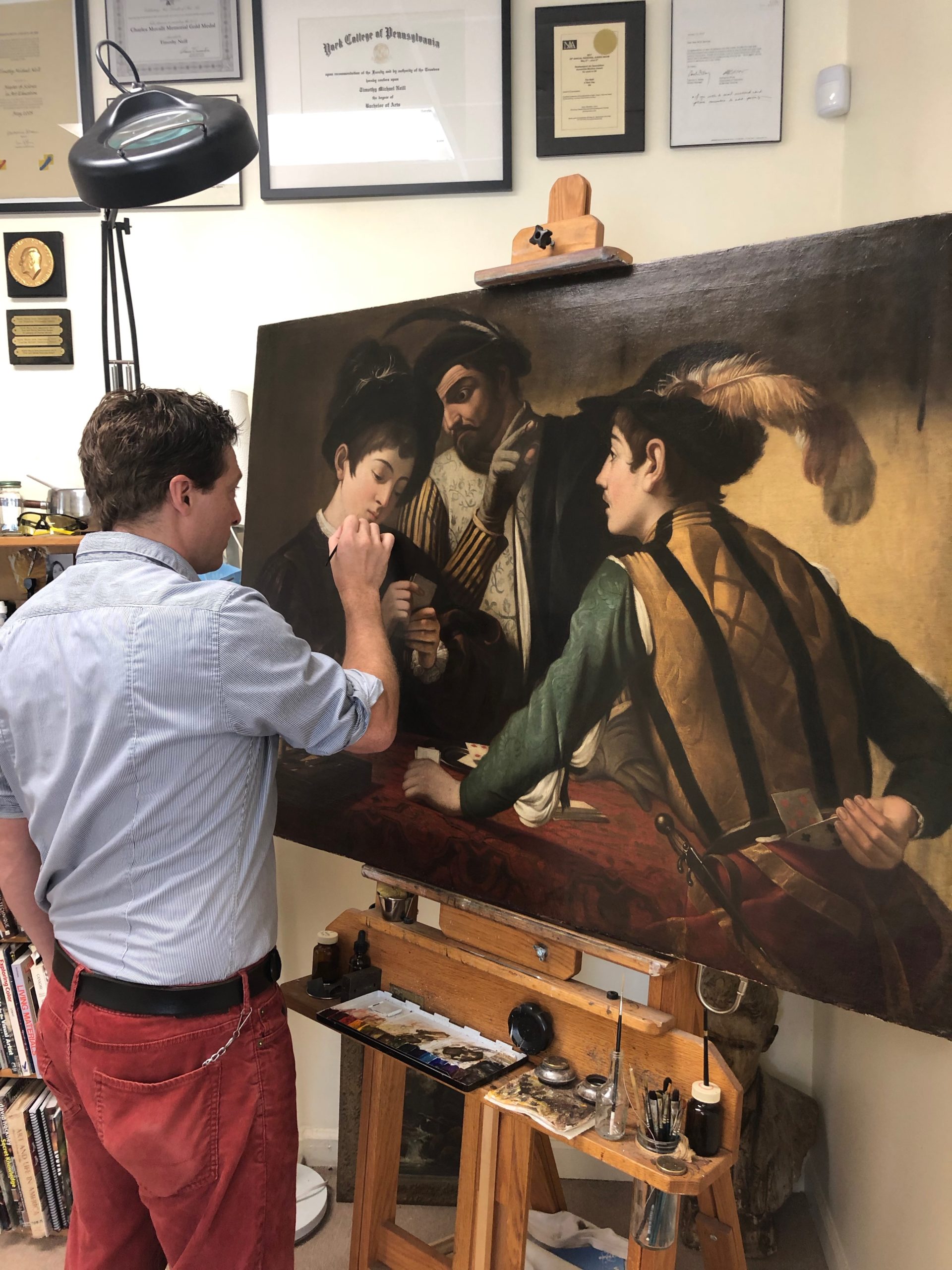 Cleaning
Using carefully applied solvents and detergents, we can dissolve and remove distracting surface coatings (old varnish layers, soot, etc).
Structural Repair & Stabilization
Stabilization
Using carefully applied heat and adhesive, we can set down lifting paint to prevent losses.
BEVA Lining
Lining, or the application of a secondary linen support, may be done when a painting has a hole, tear, or other serious structural damage. The secondary support is adhered to the reverse of the canvas using a heat-sensitive conservation adhesive called BEVA. This process is done using our thermal vacuum press.
Transparent Lining
BEVA lining onto transparent, archival .010″ Mylar. This method is used when a traditional lining would obscure original writing on the reverse of a painting.
Strip-Lining
We also offer strip-lining, a process that reinforces weakened or torn tacking margins (the edges of the canvas that attach the painting to the stretcher).
Filling & Inpainting
Visual reintegration of losses can be achieved through filling and inpainting. Filling uses an inert material to restore an area of loss to the same plane as the rest of the painting. The area can then be inpainted (carefully retouched within the area of loss– never over original paint) using removable conservation paints.
Frame, Sculpture & Object Restoration
Cleaning
Using carefully applied solvents and detergents, we can remove the layers of dirt and soot that have accumulated on your object's surface.
Stabilization
Stabilization and reinforcement of loose or weak areas.
Ornament Recreation
Recreation of missing frame ornament or sculptural components.
Refinishing
After stabilization, we can retouch, re-gild, or tone your frame or object as necessary to create the desired finish.
Removal/Reversal of Old Repairs
In many cases, the paintings we come across have had restoration treatment of some kind in the past. Sometimes these repairs have held up well, but more often these repairs were done using unsuitable materials that, over time, can do more harm than good.
Varnishing
Adding a protective layer of removable, synthetic varnish to the painting's surface
Insurance Assessments
Assessments, written estimates & treatment proposals for insurance claims regarding fire damage, water damage, etc.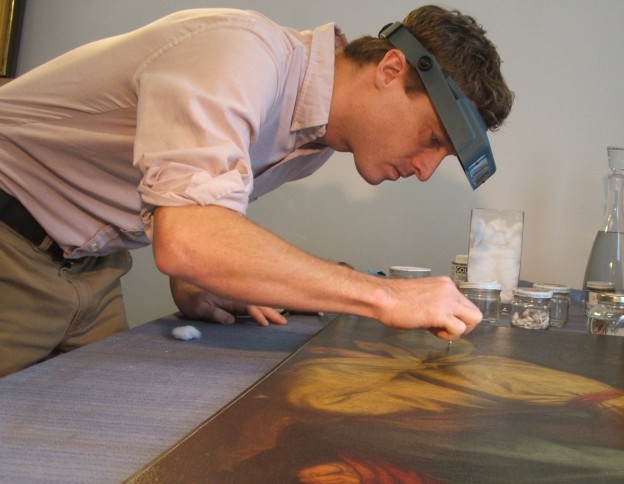 75 Railroad Ave
South Hamilton, MA
01982