Painting Restoration Services
Our treatments use all stable, archival materials.  With the exception of cleaning, our treatment methods are fully reversible.  This ensures that newer and better methods and materials can be implemented should they become available in the future.
Photographic documentation and a written treatment report are provided upon completion of every project.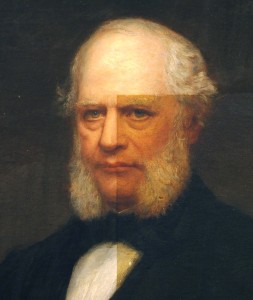 CLEANING The removal of dirt, grime, and discolored varnish layers
STABILIZATION Setting down cracks and reattaching loose or lifting paint



BEVA LINING Repair of structural issues (rips, holes, and other damage) by lining onto linen using archival BEVA 371 solution as an adhesive and consolidant
TRANSPARENT LINING Lining onto transparent Mylar (when a traditional lining would obscure original writing on the reverse of a painting)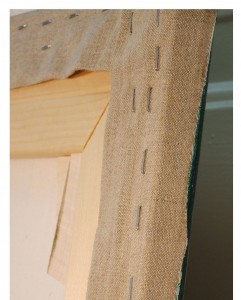 STRIP-LINING Reinforcing or extending the tacking margins.
FILLING & INPAINTING Reintegrating areas of lost paint, scratches, abrasions
REMOVAL/REVERSAL OF OLD REPAIRS
VARNISHING Adding a protective layer of removable, synthetic varnish to the painting's surface
Frame, Sculpture & Object Restoration Services
CLEANING Removal of dirt, grime, and discolored surface coatings
STABILIZATION Securing of loose pieces
ORNAMENT RECREATION Casting and recreation of missing ornament or sculptural components
REFINISHING Retouching, re-gilding, toning to create the desired finish
Other Services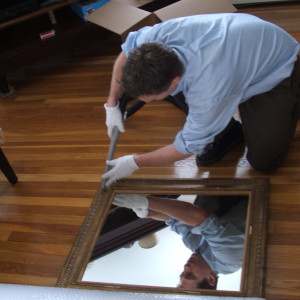 INSURANCE ASSESSMENTS  assessments, written estimates & treatment proposals for insurance claims regarding fire damage, water damage, etc.